So what really happens behind the curtain on the big day…?
From the start of my Letters for You, I have always wanted to take you behind the scenes, to give you a glimpse of what happens whilst in the thick of a busy wedding day. The thoughts, the feelings, the sounds, the highest highs and lowest lows… You get the picture!
*Yawn, slurp, crunch …*
Not the most romantic of sounds to get us started, but I can imagine it's the same in every other household. First things first, and as my body starts it's very own way of "booting up". Believe or not, I am always a complete bag of nerves on the morning of, knots in the stomach, high expectations to achieve and so on, but I kind of like this… it helps me focus a little better, so I like to take the morning to look over the day's key shots with a mug of hot tea in one hand a spoonful of cereal in the other, pretty adventurous stuff I know, ha!
Shortly after, once I've triple checked the equipment and packed copious amounts of energy bars and water, I hop in the car and make my way to the getting ready location! I usually play some feel good music to clear the nerves, heck as there are no holes barred here, here's what I listened to this last weekend. It really does work! I love this part of the day – the morning primping and preening is one of the best times! It's not everyone's cup of tea, but the vibe is totally different to any other part of the day! The bride is relaxed and settled down for her hair and make up, everyone is chatting, music is playing in the background. This time is genuine, unspoiled and bursting with personality… A photographer's dream! Plus, when the bride slips on that perfect dress, there really is an incredible atmosphere… That's the moment when it really starts to gets real..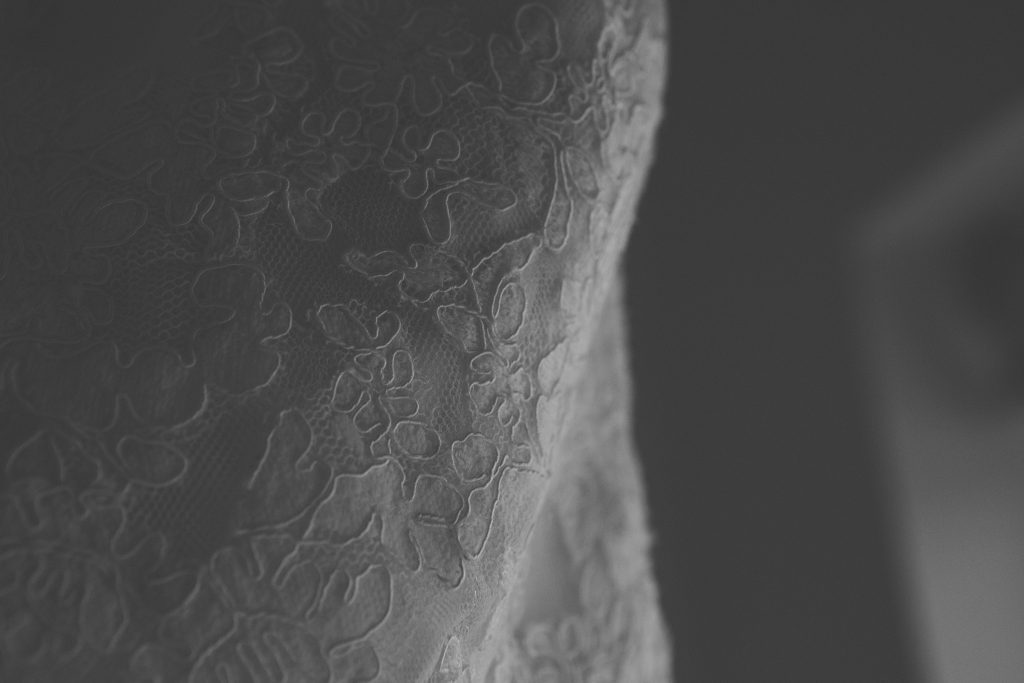 TIME FOR A MILLION THOUGHTS
Now, for a photographer, the ceremony is a time where a million thoughts whizz around in a very short space of time! I never knew it would be like this when I first signed up, but training yourself to sift through these thoughts and keep a grin on your face is actually a challenge! I am constantly considering light, the time, the lens… But when the bride appears, even my thoughts go silent… All the murmuring stops and she appears, looking stunning. Best case scenario? The groom sheds a little tear! This is the time people truly forget I am there and it's time to capture proud family and a nervous yet ecstatic couple! 
You'll often find me playing around with different viewpoints and light to get some pretty cool pictures around this time, especially if the ceremony runs for almost an hour.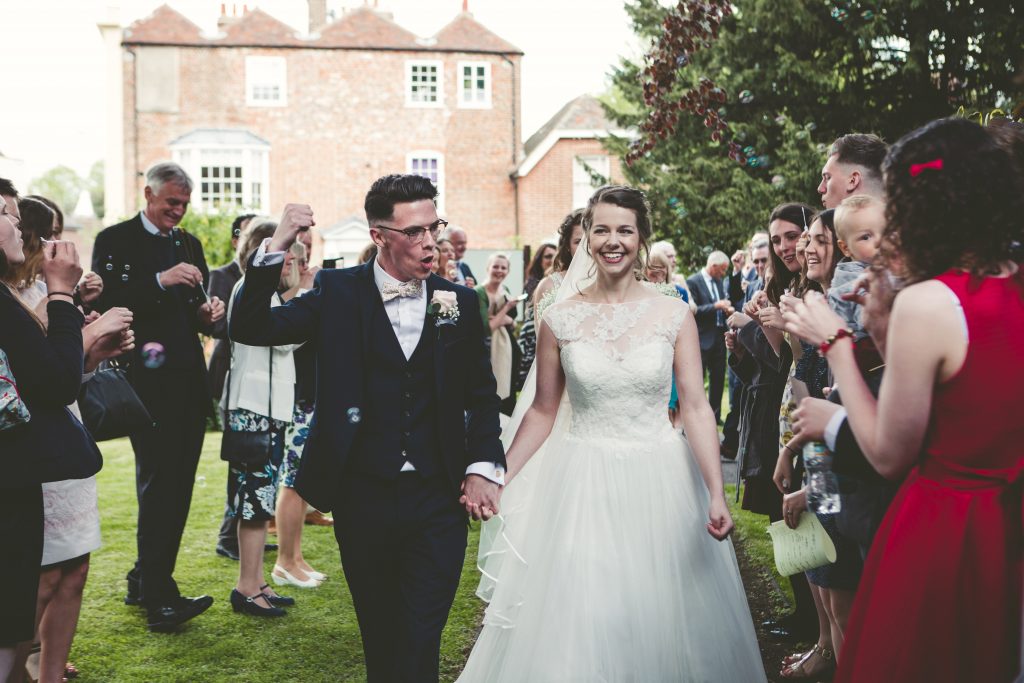 "Guys, you look fantastic! Can I just get you to…."
Once the last piece of confetti has fluttered to the ground, the fun really starts! The portraits (a big wohoooo required!!) The portraits are an incredible time period where the couple can take a breather with their partner. As I walk with them, the relief in their voices is always amazing to hear, and the deep breaths as they both finally relax, this is a moment I will never get tired of. This is where I truly feel incredibly lucky to be with them and the trick to good portraits is to make the atmosphere as relaxed and fun as possible, because those moments in between the official taking of the picture. It's where the real gold lays, so it pays to know they're coming.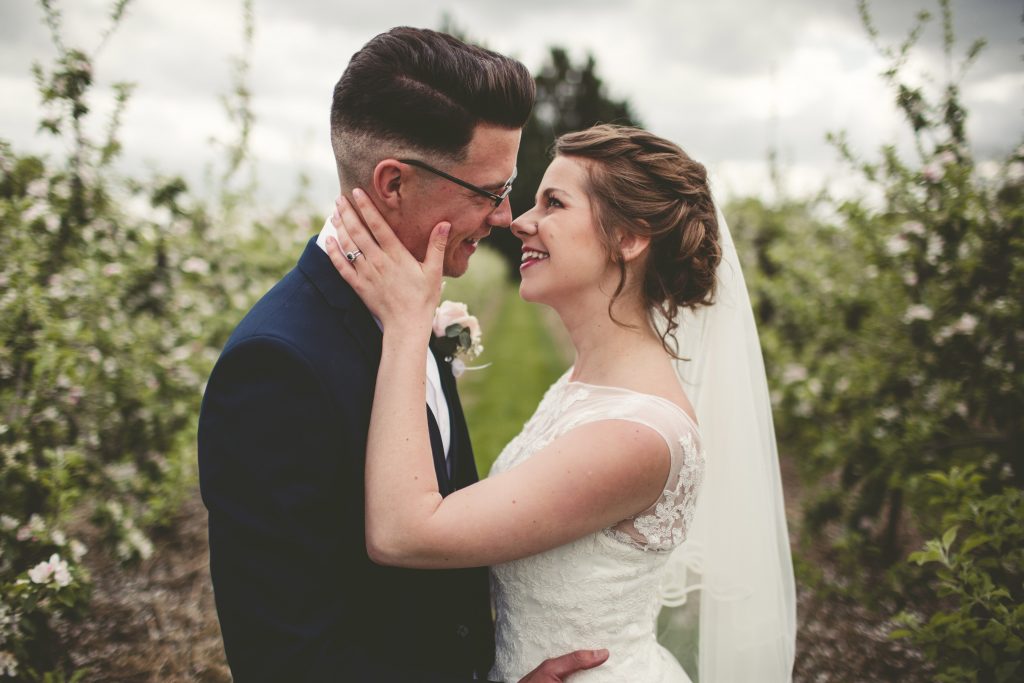 Ceremony and portraits captured… Firstly, it's time to let out a colossal sigh of relief that all went so well. I mean it always does, but just having the pictures stored is like a huge weight being lifted. It's also time to protect those memory cards like my life depends on it! The couple finally head back to their eagerly awaiting family and friends. The cheers go up on their arrival, and it's official time for candid photography, finding sneaky hidden spots dotted around, finding the best light and capturing all those unique details the reception has. There's never a dull moment and you can't afford to drop the ball for even a second.
By this point, when the day is beginning to run to it's end, the back is beginning to ache, the legs are shaking and my arms have been through hours of unofficial weight training… My camera is a heavy beast! It's time to relax body and mind while the wedding party tuck into their well deserved meal. What follows are those wonderful speeches, each and every groom trembles with fear about, and always turn out to be a miraculous success, along with hours of hours of feet pounding to the sound of their favourite tunes.
The hard work is done for another day, and I can revel in all the amazing memories that have been made! It really is a privilege to capture each and every wedding, all so different in their own unique way. What a day!
I hope this gives you a little insight to whats involved in a day in my dream job…. Yes I absolutely love it, and here's to more amazing and special wedding days to come.
Have a fantastic weekend,
Your friend and photographer,
Peter