When the world seems to need a gigantic splash of colour, it needs your creativity more than ever.
You're probably mid way through your tea and toast right now, so I'll keep this brief! I remember a time when I was a young, scraggy six year old sat at school, a vast array of multicoloured paints laid out in front of me, faced with a blank sheet of paper. Then, I'd hear the words we all love to hear 'Create whatever you like!'
There's nothing quite like a sense of freedom, of nothing holding you back, of being able to create something we love. We've all been there, that big smile spread across our faces at the prospect of something new and exciting. Since then, not a lot has changed. You still have the go ahead to create anything you like in life, and the world has never needed it more than now!
WHAT YOU CREATE DOESN'T HAVE TO BE PERFECT!
So, as you've probably guessed, there's a reason I'm talking about creating, and It could just be me, but everything feels a little doom and gloom at the moment; like the six year old me has mixed all the colours together in my excitement and splashed everything with a sludgy grey film. The world needs a little splash of colour every now and then, just to lighten things up! Getting out there to create your masterpiece is just the solution to the dreariness! It might have been a long time… You might not have picked up your paintbrush, or lens or creative vision since you yourself were a scraggy six year old peeling PVA glue off your hands under the table… (The best feeling right?!) So think back: What inspired you? What excited you? What did you used to love doing that you 'just haven't got the time for' in adult life?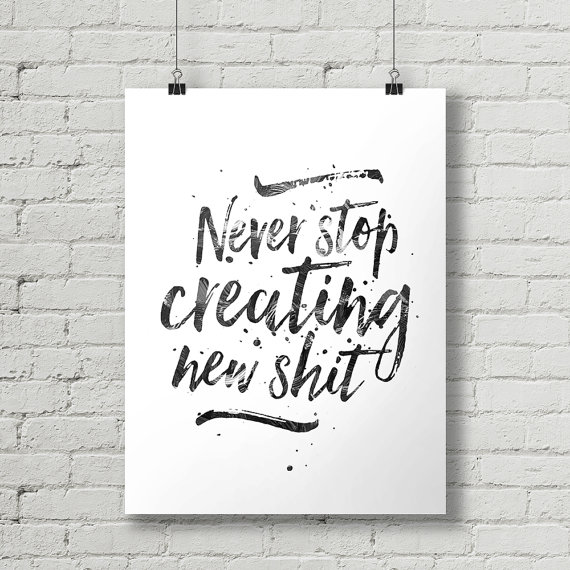 As a wedding photographer, I am lucky to be able to unleash my six year old creativity every day (although I hope it's a little more refined now!), and I think now is the perfect time for you to step up to the mark. If you know what your calling is, then great! I for one, would love to see your incredible work! If you're a little more stuck, why not take a leg up into the world of photography… It's awesome!
Whether it's an iPhone, a cool point and shoot or a DSLR, you can start to capture amazing photographs to share with the world instantly (even with what you're looking at right this second)… And with apps like Instagram on hand, it's easier than ever, right?! Don't second guess what other people want to see – find what lights the fire inside YOU and you'll find yourself creating unique, vibrant artwork which you will be incredibly proud of, and that will light up the world and cover up the grey!
So that leg up I was talking about….? To help kick start your creative journey, I have created a little starter guide for you to download below, with a few tips and tricks to help you start creating awesome work. Also, if you haven't popped over yet, why not head over to my new and improved website to get some inspiration and see some of my latest work!
Your friend and photographer
Peter