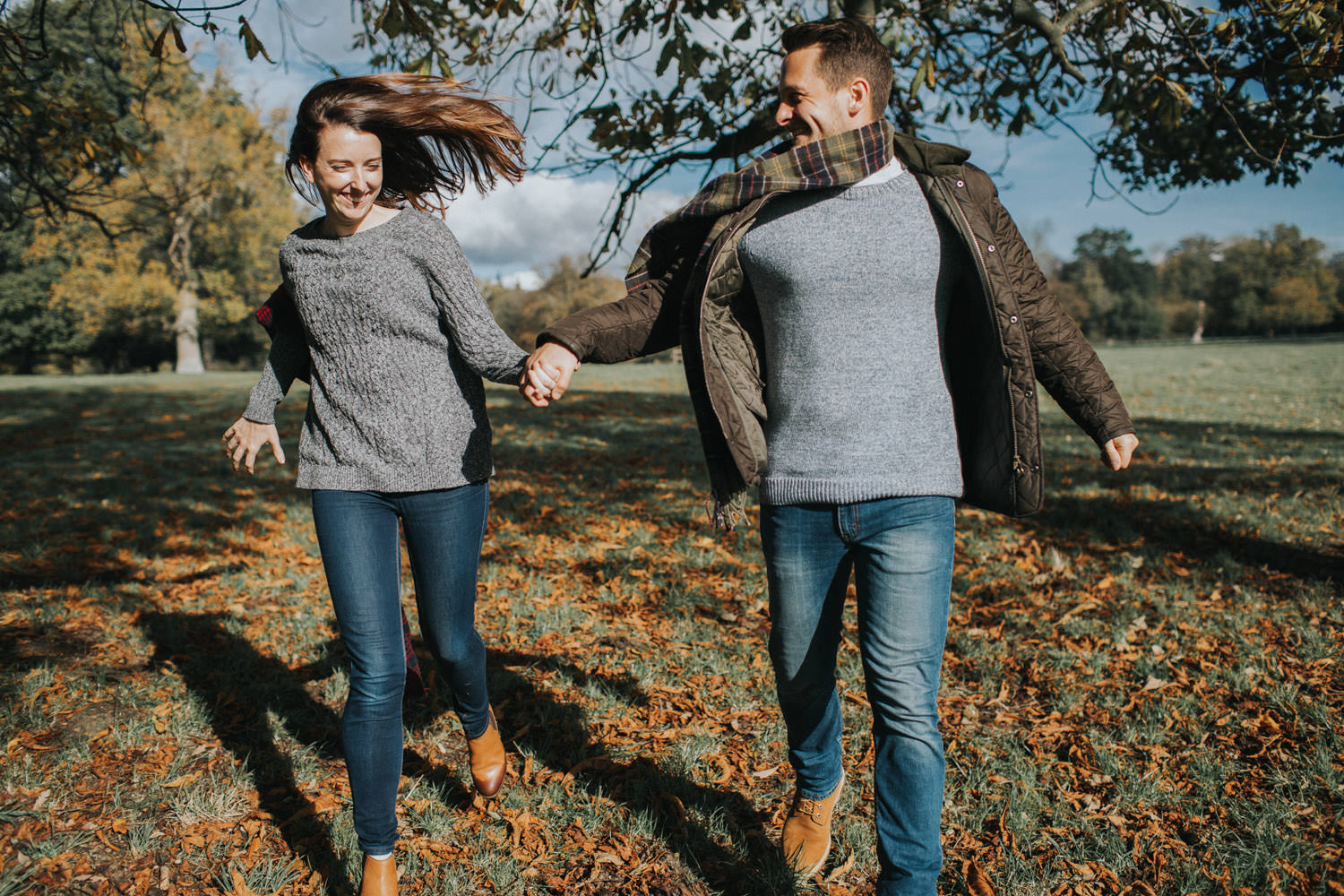 Dancing amongst the leaves
It's not often I blog some of the awesome pre-wedding shoot moments I'm lucky enough to share with my lovely couples….(Something I desperately want to change going into 2018). But I couldn't resist sharing my autumnal morning with these guys!!
From the moment I asked them to name a spot that meant a ton to them both, one where we could shoot their pre-wedding shoot and tell a little more of their awesome story, I had a sneaky suspicion we might be in for a real treat, and my god we really were! Basically long story short, James used to work at one of Kent's gorgeous country manors back in the day. So guess what…. Yep, we had complete access to the gorgeous grounds of this ancient manor for the entire morning before it opened it's doors to the public. And trust me, that in itself for a photographer, when the light was as good as it was, is just a dream. But to then quickly realise that Hayley & James are just a total blast in front of the camera too as well as in person, well, let's just say… day made!!