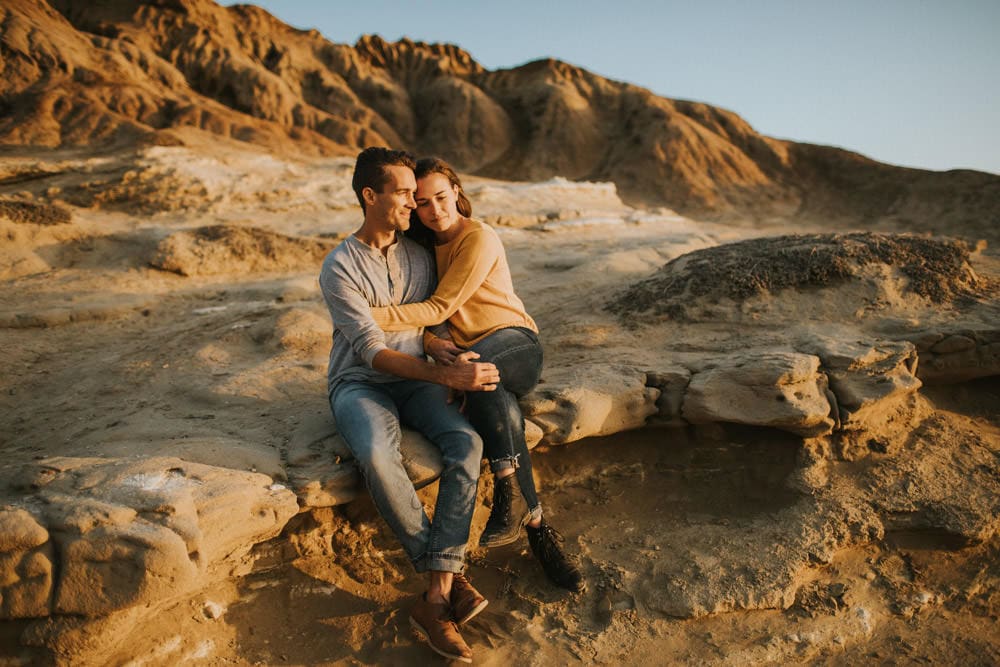 California Dreaming!
California, you really are something else huh!? The sunsets, the ocean, the Pelicans that randomly fly overhead (resembling something from Jurassic Park), but most of all the couples who I could literally photograph for hours on end!
Ok let me back up a bit here. So we actually had to fly back to San Diego for some tragic family reasons but anything to be with family in times of need right? And as soon as I knew we were headed to to the sunshine state and ready to experience a splash of summer in the middle of winter, I knew it was time to get a shoot set up in the free-time we had. But this was no ordinary shoot, this was with a couple I've been wanting to photograph since the oh-so awesome wedding we had in California last year.
So if you've ever wondered what my favourite light is to shoot in, well this is it, and San Diego has it in abundance, well, I say in abundance but really it's about an hour window and the beginning and end of the day, ha! But when it does happen, my god get those memory cards ready for filling. And especially when you find yourselves on the edge of the Ocean on the adequately named Sunset cliffs… yeah pretty apt. The gorgeous golden hues flooding the lens through to my new favourite, blue hour. When the sun has vanished below the horizon yet you're left with softest of light which is a total dream to play with.
It's always so nice to hangout with a couple that are totally on the same wavelength, and these guys absolutely adore an adventure. So after mentioning that we had to jump giant rocks and scale the side of a cliff to get to our spot, well lets just say it built the excitement rather nicely. And then on top of that being able to watch and capture them melting into each other shaking off any pesky nerves was just perfection. To be pretty honest it was always going to happen but when you see the couples disbelief once they see a little precious moment in their lives captured for the first time, it's definitely an awesome/fun "I told you so" moment, haha! And that is what it's truly about, capturing a moment in their awesome lives that they can fondly look back on forever. And I think it's pretty safe to say…. it's mission accomplished, woohooo!!