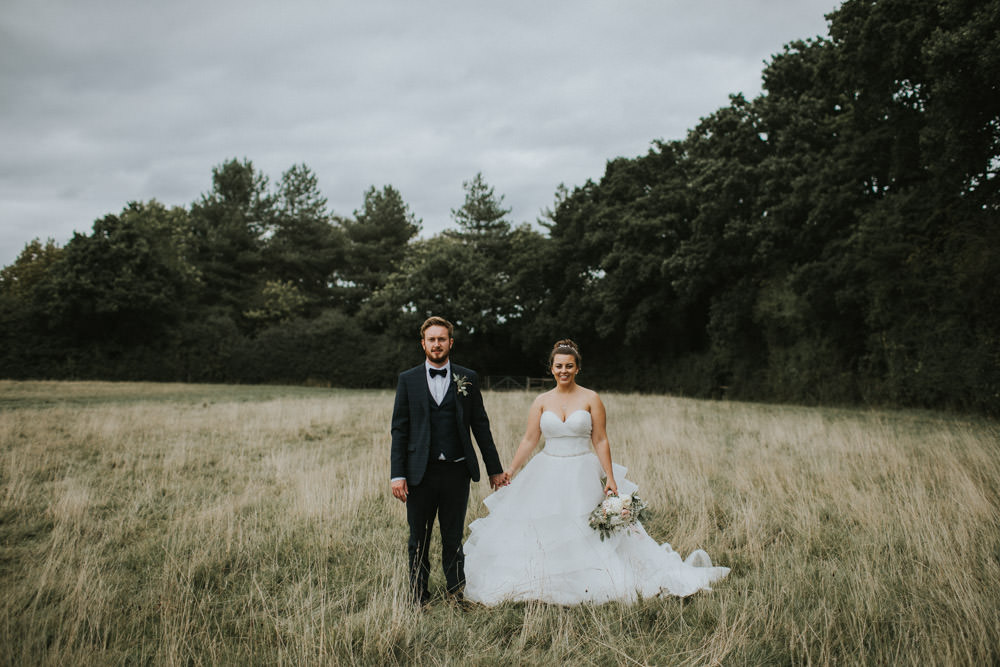 To love is to live
With the weather looking more and more frighteningly wintery outside, settling down in a cosy chair with a cuppa to catch up with blogging a few of the amazing weddings I was lucky enough to be a part of could do just the trick! And my word, I've been pretty damn desperate to show you more from Emma and Lukes wedding day! For starters, watching these two be a total fresh blast of fun on their pre-wedding shoot set excitement levels pretty high for a start. Actually you can see that very shoot right here if you fancy it. And they were right to set those expectations super high because what these guys had in store was nothing but pure wedding bliss!! Emma & Luke had tried to choreograph a day that would encapsulate their sense of adventure, fun and love for good food in a pretty unique way. So with their more traditional church ceremony in their local village of Billingshurst, East Sussex, they'd found a stunning venue tucked a way amongst the trees and wild meadows where they could set up one gigantic teepee for all their guests to eat one carefully and lovingly put together feast…. seriously everyone including ourselves ended up waddling out with colossal grins, ha! And with their serious attention to detail; setting up pop-up bars in the garden, garden games and wooded walks, the setting was quite literally perfect!
Being able to shoot this idyllic day wedding really was another one of those moments where I just needed to take a minute to pinch myself. And I really don't mean to sound super corny but I truly mean it. To really get to know these guys was a privilege in itself but being able to shoot their stunning and beautifully put together wedding in East Sussex was something I'd have had in mind as a crazy high benchmark when I first started out on this wild adventure of my own. Just wow!!
Emma. Luke. Thank you!
Venue – Five Oaks
Church – St Marys Church, Billingsburst