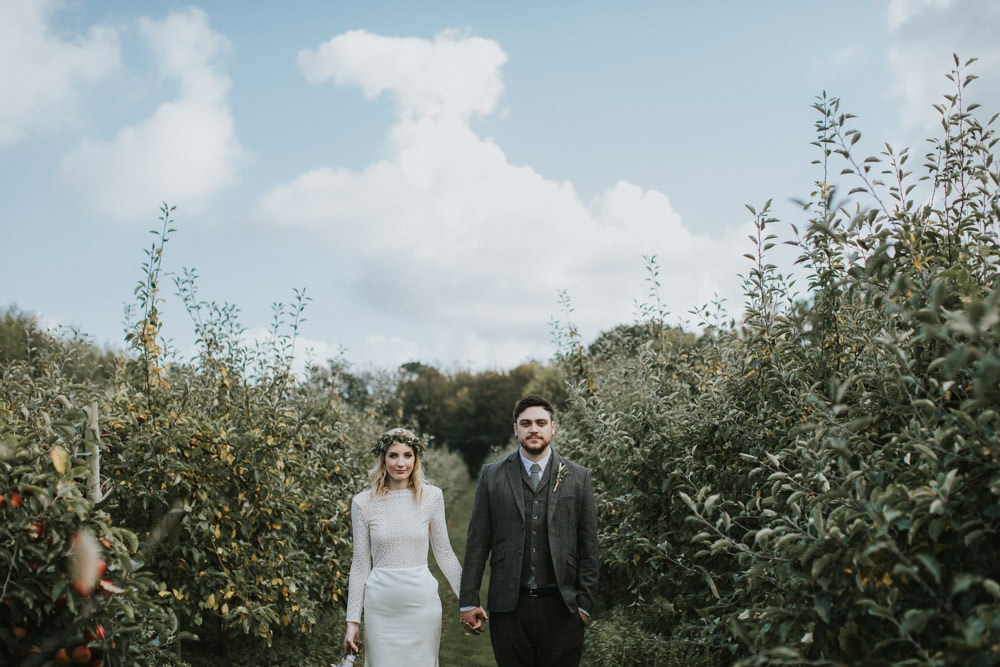 Lost in the colours of fall
Ohh man, have I been desperate to introduce you to Em & Jack! From the very moment we chatted about their incredibly awesome story over a hot cuppa almost a year before, Emma described their wedding day with three pretty simple yet awesome words; Autumn, outdoors and blankets… If there were any words that were going to be a quick sell to me as a wedding photographer, these were definitely them, and yep, that's all it takes ha! My oh my, what an incredible put together wedding day it was. They'd chosen Winters Barns as their carefully selected venue. A venue that sits right on the edges of my hometown of Canterbury so a real privilege to photograph. Surrounded by gorgeous countryside, and with the chill of the autumn air, the echoes of laughter ringing throughout, and an outdoor ceremony bathed in cool sunshine, you couldn't really ask for anything more.
Really getting to know these two, and their wicked sense of humour has been a such a total joy. So much so that their pre-wedding shoot adventure deep in the woods had us all laughing so damn hard, that I was struggling to even press the shutter button of the camera down, (not even kidding!!) So knowing their wedding celebration would be along those very same lines literally filled us all with so much excitement!
Being asked to photograph such amazing wedding adventures, especially at the Winters Barns, and becoming good friends with couples like Em & Jack hits me pretty much every single time; how on earth am I lucky enough to be playing a part in such incredible moments!? Em & Jack, you've truly been just something else. Congratulations, and my word, what an amazing life you're going to have together (Ok, ok, soppy part over with, ha!). What an amazing wedding adventure!!
Venue – Winters Barns
Make up: Lauren Elle Makeup