Chasing dreams and fulfilling a mission to tell beautifully unique wedding day stories.
Hey, I'm Peter, a Canterbury wedding photographer who absolutely adores telling wedding stories. The overwhelming desire of my work and passion is to create honest smiles; to embrace every ounce of positive energy and channel it into your images. My goal is to deliver soulful and natural wedding photography, whilst simultaneously developing a trusting relationship between subject and lens. Each occasion I document is totally unique and I aim to capture that incredible realness in each individual shot. Your story is my story, your journey, mine, and I hope to join you on your adventure; to capture your untold wedding tale in the beautifully crafted, natural style that you deserve. To picture how I would like to tell your amazing story, take a peek here at other stories that have been told – whether it's in the middle of a gorgeous wood, a rustic old barn or eloping somewhere that's so special to just the two of you, being surrounded by the ones that you love is what matters. There can never be a formula for great wedding photography, and each story is brimming with an organic intrigue that the photographer must uncover and refine (and with the stunning countryside we're treated with, there's so much to play with), so pull up a chair, grab a cuppa and together, let's talk and discover where your story will take us…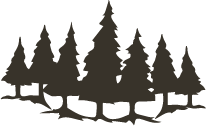 Kind words:
Maeve & Chris:
"Where do we even begin …
Having spent weeks researching photographers we were beginning to think we wouldn't ever find the right fit for our wedding, but we were oh so wrong! We first met Peter at a small tea room in Bridge near our venue the summer before our wedding and it took us precisely 10mins after the meeting to contact him and confirm he was our man!
From that point on, we were in constant contact with Peter about our developing wedding plans and far from being 'just' our wedding photographer, he became our counselor and friend. He has a knack of knowing when to check in and make sure things are ok. Peter seemed genuinely as excited as were were about our big day and, in hindsight, being able to confide all our plans to someone and get the reassurance that things would be fabulous in the end was just invaluable (especially considering we didn't have a bridal party!). He made sure we stayed focused on the big picture and not the everyday 'wedmin' details. We've never heard of a photographer making mix-tapes for his clients and sending them date night packages to make sure they take some time out for each other as a couple!
Peter's photography style completely suited our relaxed, informal farm fete style wedding. He is a self-confessed details man and captured all our personal touches perfectly. Peter blends in with wedding guests with such ease that you really do forget he is there sometimes! We didn't want big formal group shots and endless 'just one more' moments. We wanted a fun and beautiful record of our day – Peter certainly gave us that and went above and beyond to make sure that we would never forget what an awesome day we had.
We have looked through our wedding photos so many times and have sent a lot of them out to our guests as a momento of what will forever be one of the best days of our lives. So many of our guests wanted to know how we had found Peter to book him themselves and lots assumed he was an old friend from our Canterbury university days! We really do feel that having Peter be our wedding photographer was one of the best decisions we made and wouldn't hesitate for a single second to recommend him to others."